Launching of the 2017 campaign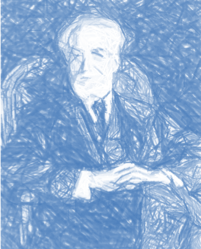 This Chair allows a researcher from a foreign country to be hosted in one of the laboratories of the IBPC for a period of 3 to 12 months
Thesis Price & Chairs
The Edmond de Rothschild Chair
Edmond de Rothschild Research Chair
In keeping with the spirit of its founder, the Edmond de Rothschild Foundation for scientific Research and Development (FEDR), part of the international network of Edmond de Rothschild foundations, has established an Edmond de Rothschild Research Chair, awarded every two years to attract reknowned foreign researchers in the following areas: bioenergetics, membrane biology, structural biology, microbiology or molecular modelling. The laureate will be hosted in one of the five laboratories of the Institut de Biologie Physico-Chimique (IBPC, 13 rue Pierre et marie Curie - 75005 PARIS- France).
This mechanism is intended to contribute to the promotion of research and to encourage the exchange and reinforcement of IBPC collaborations, to encourage the sharing of experiences, the transmission and dissemination of knowledge through conferences and seminars, to highlight the engagement of scientific personalities in societal issues.
2017 Award Winner: Dr. Arthur GROSSMAN
On June 20th, 2017 the jury of the first edition of the Edmond de Rothschild Chair awarded the project presented by Arthur Grossman, Professor (Carnegie Foundation at Stanford University, California), entitled "Photosynthetic Investigation, Functioning and Biogenesis in a oxic environment ".
Founded in 2017 at the initiative of the Edmond de Rothschild Foundations, the "Edmond de Rothschild Chair" aims to enable internationally renowned researchers from abroad to work for a few months in the laboratories of the Institute of Physico-Chemical Biology ( IBPC). The main mission of the Chair is to support and disseminate research conducted at IBPC, particularly in the areas of bioenergetics, membrane biology, structural biology, microbiology and molecular modeling.

Arthur Grossman will be welcomed during the 2017-2018 academic year at UMR7141 (UPMC-CNRS), directed by Francis-André Wollman. In this context, several conferences and seminars will be organized around Professor Grossman's work on the photobiology of micro-organisms.